League Cup Tickets
If you were not aware, you have until 8am Thursday morning to reserve your season ticket seat.
The club have failed to email fans about the deadline and the deadline was buried half way down the news article about the fixture. It should have been the first line.
The date of the game was only officially announced yesterday which is why the news on ticketing is so late.
Questions need to be asked of clubs, authorities and TV companies as to why a draw which took place 2 weeks ago only had the exact day of fixtures announced yesterday.
Sky et al spent a long time earlier this year making a point about how fans mattered; but clearly now things are returning to normal, they have also returned to normal.
Taking 2 weeks to decide when a fixture takes place is clearly not good enough and not fair on those fans who need to make travel arrangements.
Mohamed Elneny & Sead Kolasinac Exits
Today the Turkish transfer window shuts. It will be the last realistic chance for either Mohamed Elneny or Sead Kolasinac to depart the club before January.
Reports were yesterday that Arsenal had rejected an approach for Elneny from Galatasaray.
Details of the offer have not materialised, but Arsenal should not sell him "on the cheap".
Yes, he only has 1 year left on his contract, but it is not true that "any transfer fee is better than no transfer fee".
Elneny is only on £52,000 a week, so we are not in a huge rush to get his salary off the wage bill. Any transfer would have to suit us.
It would be better to keep Elneny as part of the squad for the next 12 months rather than lose him for a couple of million (or even a loan deal).
I would imagine Galatasaray would have to offer us at least £5million for the deal to be financially worthwhile (including the wage saving Arsenal would end up around £7.5million up).
Kolasinac is a bit different as he is set to cost us around £6million this year; and is also less likely to play than Elneny.
The Bosnian is 3rd choice left back so really will not see any game time this season.
I would imagine if a loan offer for him came in today we would accept it.
Charlie Patino
There is a lot of hype around young Charlie Patino this morning.
Sean O'Connor, the scout that discovered Jack Wilshere, has claimed the Patino is "the best player who has ever walked through the doors at Hale End".
Regular readers of my blog will know how much I try and protect young players from being overhyped.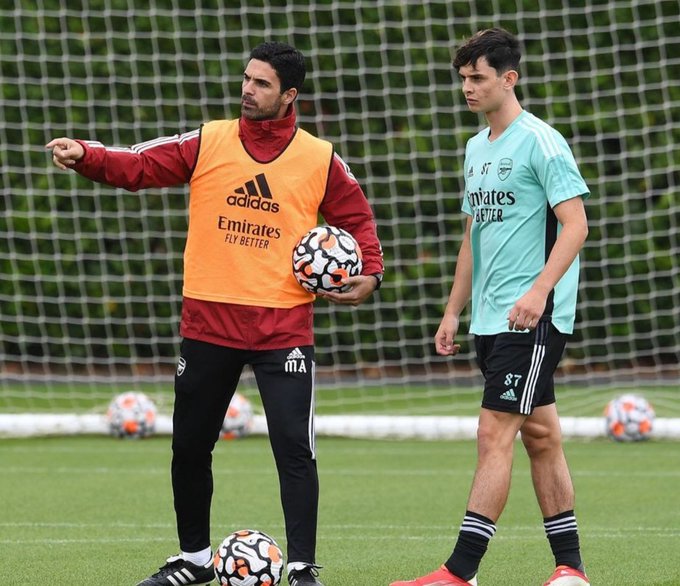 We have seen it in recent years with Jeff Reinne-Adeilade & Gedion Zelalem. Both hyped up as Jack's heir apparent. Neither went on to fulfil the potential they showed in pre-season Emirates Cup games.
We also have Miguel Azeez.
12 months ago he was the next golden boy of the Arsenal academy. He has yet to have his opportunity and some fans have already moved on to Patino.
Before Patino gets his chance to show what he can do in the first team, Azeez will get his opportunity.
If you want a view of Patino from someone who has actually seen him, this is a great blog from friend of the site Willow.
Folarin Balogun has shown how big the step up is from youth football to senior.
Patino is just 17. Let's not stick rush him into our first team plans.
Keenos