Morning all.
Today's plan is to get the garden "winter ready". That involves giving the grass one last mow, getting rid of all the fallen leaves, wash down the patio and lock up the garden bar. Goodbye garden. I will see you in March.
Whilst we are talking about gardens and garden bars, our friends over at KickOffMerchants.com have just released their second set of Arsenal beer mats. This set is inspired by some Highbury Heroes.
Anyone that bought their first set will highly recommend them as a cracking Christmas present.
So we do not play tomorrow which is why today will be a good day to get any chores done.
A 2pm kick off against Watford. Great.
I hoped that the silver lining of no European football would be more 3pm Saturday games. how wrong was I.
We are 10 games in and have had just two 3pm games – home to Norwich City and away to Burnley.
Of the next 11 games already announced for TV, only Southampton at home and Norwich City away are 3pm kick offs (not sure what norwich have done to upset the TV companies, but can we follow their lead – just without the relegation?).
That will be 4 games out of the first 21 that have been at 3pm Saturday this season. It just is not good enough.
It has been a quiet week for Arsenal news. The biggest story is Emile Smith Rowe's omission from Gareth Southgate's England squad.
I actually feel sorry for Southgate when it comes to naming his squads because due to the strength in depth England currently have, players will miss out and fans of their clubs will be offended.
The likes of Smith Rowe, Aaron Cresswell, Mason Greenwood, Ben White, Jarod Bowen, Ben Johnson, Lewis Dunk, Fikayo Tomori and Connor Gallagher might all feel miffed that they missed out. Their form certainly put them into contention.
And looking on social media, fans of the clubs they play for are collectively angry about their omissions. but the simple fact is Southgate can not select anyone.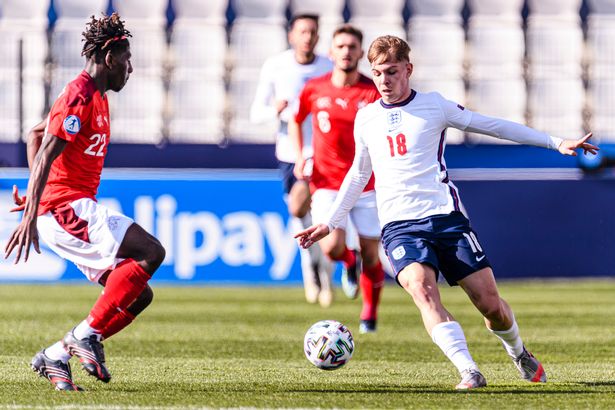 Take centre backs.
Above I have named White, Dunk and Tomori. All have been good this season. But Southgate was never going to select them all. At best it would have been one (with Conor Coady missing out). But that would still leave fans of the other two annoyed.
Likewise in the attackign midfield position. It is an area of the pitch England are strong.
Smith Rowe, Greenwood, Bowen are joined by Jesse Lingaard and Jadon Sancho to miss out.
In the squad are Bukayo Saka, Marcus Rashford, Raheem Sterling, Jack Grealish and Phil Foden.
Southgate can not select a 35 man squad, and it makes more sense for the likes of Smith Rowe and Gallagher to play with the U21s and get game time, rather than just do training sessions with the senior team.
Smith Rowe has an outside shot of making England's next World cup squad. But he needs to keep up his current form. His omission should be used as a motivator to continue puttin gin the effort.
Personally, I am happy that England are now at a stage where players are no longer being selected off a run of 5 or 6 good games.
The last bit of Arsenal stuff has happened with the first meeting of the Arsenal Advisory Board.
The move is a postive step and hopefully gives fans a bit more of a voice. whether it is enough to stop a future European super League incident is yet to be seen.
I have seen some criticise the make up of the board. Labelling it as "filled with white men".
Let's remember that it is down to the supporters groups involved to submitt a representative; not for Arsenal to pick and choose who the supporters groups should put forward.
Interestingly, one of the biggest critics of the board make up focused on the lack of women; questioning how men could make decisions on womens football.
Two things come to mind.
Firstly, the site in question has a "womens football" section. Both writers are white men. Maybe they should sort out their own "diversity" first?
Secondly, why do you have to be a woman to have an opinion on womens football? The best women's football journalist out there at the moment is Tim Stillman of ArseBlog.
Without knowing those involved on the advisory board, we should not comment on their experience of supporting the womens game.
Finally a little something that passed me by.
Former Arsenal youngster Ryan Garry was named as head coach of the England U18s at the end of September.
Garry made his first Arsenal starting appearance in the very first match of the 49 game unbeaten run against Southampton (6-1, Jermaine Pennant and Robert Pires hat trick).
His career was blighted by injury and he was forced to retire at 27.
Garry spent a bit of time coaching Arsenal's youngsters before taking a job in the England set up.
We wish him a lot of luck in his coachign career.
Right, I am off to do the garden. Wrap up warm. Drink plenty of coffee. And have a good day.
Keenos